In a surprising move, British Prime Minister Rishi Sunak has reappointed former leader David Cameron as the foreign minister in a reshuffle prompted by the firing of interior minister Suella Braverman
.
Braverman's criticism of the police had threatened Sunak's authority, and her removal allowed him to bring in allies and remove underperforming ministers.
Cameron's return to government suggests a shift towards a more centrist approach, choosing an experienced figure over appeasing the populist right of the party that supported Braverman.
This move has reignited the divisive debate over Brexit, as Cameron, who held the 2016 referendum on EU membership, was a proponent of remaining in the EU and faced criticism from the right after the vote to leave.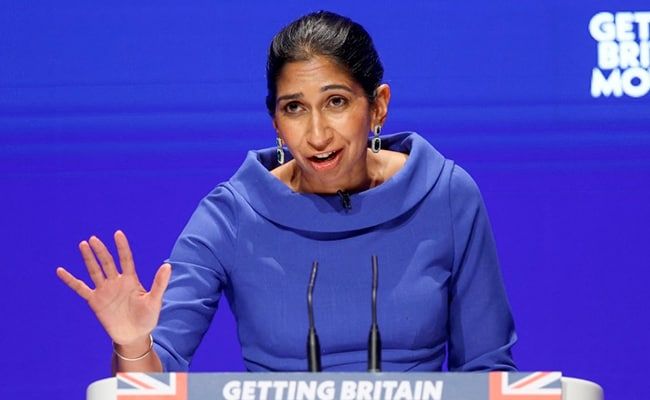 The reshuffle comes amid criticism of Braverman's comments accusing the police of "double standards" at protests, leading to tensions during a pro-Palestinian demonstration and a far-right counter-protest. Braverman's removal was expected, but Cameron's appointment has caused shock within the party. While welcomed by centrist lawmakers, some on the right describe it as the ultimate "Brexit surrender."
Cameron, who has been out of politics since 2016, expressed his readiness for the new role, citing his experience as prime minister and leader of the Conservative Party. Despite occasional disagreements with Sunak in the past, Cameron pledged to tow the government line. His return will be facilitated by an appointment to the House of Lords, the upper house of parliament.
British Prime Minister Rishi Sunak initiated a reshuffle to form a "strong, united team focused on delivery" amid criticism of the government's unmet pledges. The move, however, stirred controversy, especially with the return of former leader David Cameron as foreign minister. Some on the right, already angered by the sacking of Suella Braverman, accused Sunak of a "purge of the centre-right" and called for a vote of no confidence.
Brexit supporters criticized Cameron's return, suggesting the "remain" wing had taken control. Questions also arose about Cameron's 2021 lobbying for Greensill during the firm's collapse. Sunak defended the decision, stating that previous inquiries had addressed the matter.
James Cleverly, the new foreign minister, is expected to face challenges, notably the Supreme Court ruling on whether asylum seekers can be deported to Rwanda. With Braverman potentially eyeing a future party leadership race, Sunak faces pressure as the Conservatives trail Labour in the polls.
Labour, consistently leading by around 20 points, deemed Sunak's move desperate. Pat McFadden of Labour said, "This puts to bed the prime minister's laughable claim to offer change from 13 years of Tory failure." Sunak, aiming to present himself as a representative of change, has faced challenges, including a poorly communicated decision to cancel a major rail project.
Crediblenews.ng